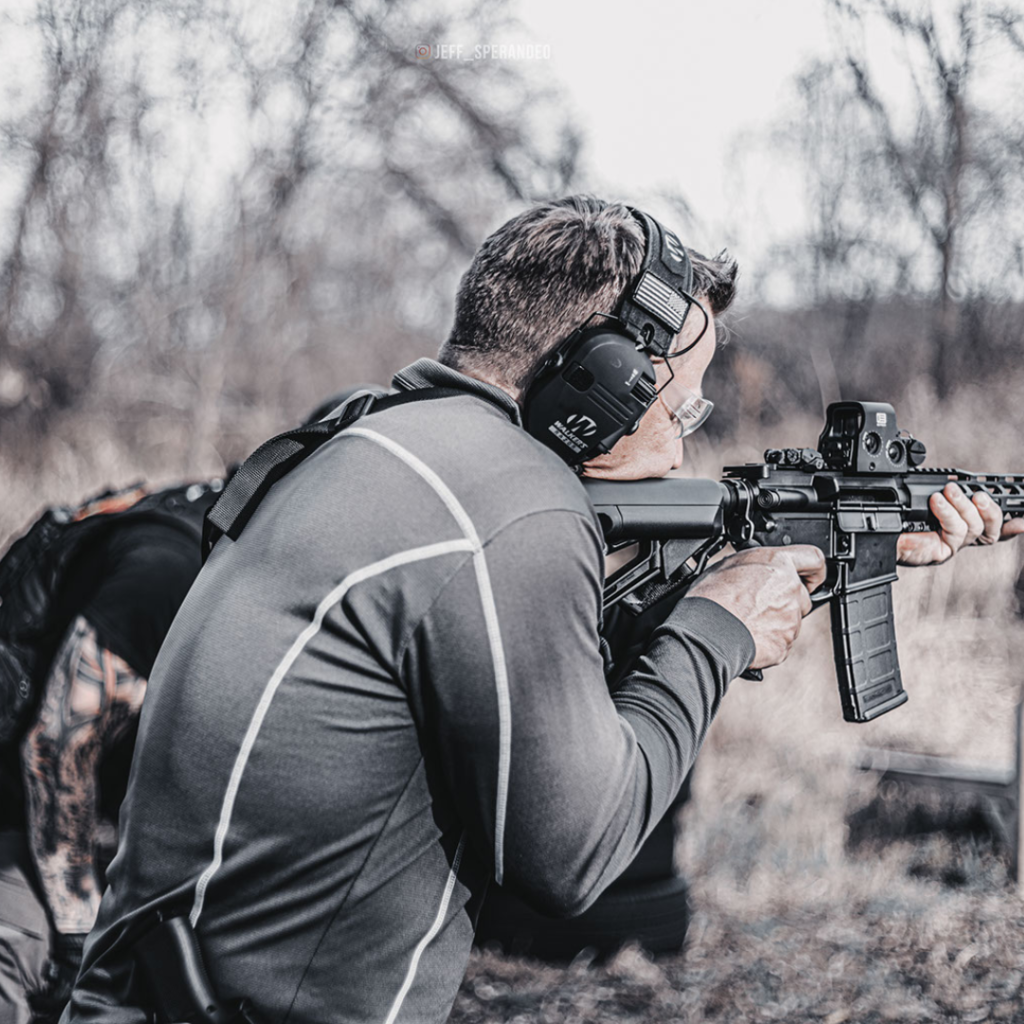 Carbine Course 2
Basic Carbine Level 2 builds on the fundamentals of defensive shooting presented in Basic Carbine Level 1. After a brief review of key topics taught in Level 1, the Basic Carbine Level 2 course adds additional ready/shooting positions while introducing new techniques, including use of cover, shooting on the move, pivots and turns, and delivering effective shot placement. The class finishes with a live-fire performance test.
Basic Carbine Level 2 is taught at our Private Range. This 6-hour course is designed to enhance a shooter's ability to deploy a carbine under varying conditions while maintaining a focus on using the carbine as a personal protection firearm. After finishing Carbine Level 2, students will have a deeper understanding of how mindset can maximize the carbine's advantage, and better prepare you for our more challenging carbine courses.
All Instructor Derek courses are built on the core concept of reality-based training using high stress scenarios and other stress inoculating methods to achieve performance as close to fight or flight body response as possible.
TOPICS COVERED
Reacting to high stress incidents
Engaging threats while on the move
Engaging threats from turns and pivots
Malfunction clearing and efficient reloading
Use of cover
Shooting until the threat is stopped
Balancing speed and accuracy
Dealing with the police and other legally armed citizens
EQUIPMENT REQUIREMENTS
Eye and ear protection
Carbine (AR-15, M-4, or AK) with sling
Minimum of 3 magazines and a magazine pouches
150-300 rounds of quality ammunition
Weather-appropriate clothing
ELIGIBILITY REQUIREMENTS
Students must be at least 18 years old, unless accompanied by a parent or guardian. The student or parent/legal guardian signing the waiver must have a valid government issued I.D. *Must have successfully completed Basic Carbine Level 1 or receive instructor permission through assessment.
CANCELLATION POLICY
Students who cancel or reschedule a minimum of 72 hours prior to the start of a class will receive a full refund. No refunds within 72 hours of course commencement.
Interested in registering? Please check our eventbrite to see if there is a class scheduled or complete the inquiry form on the firearms course page.