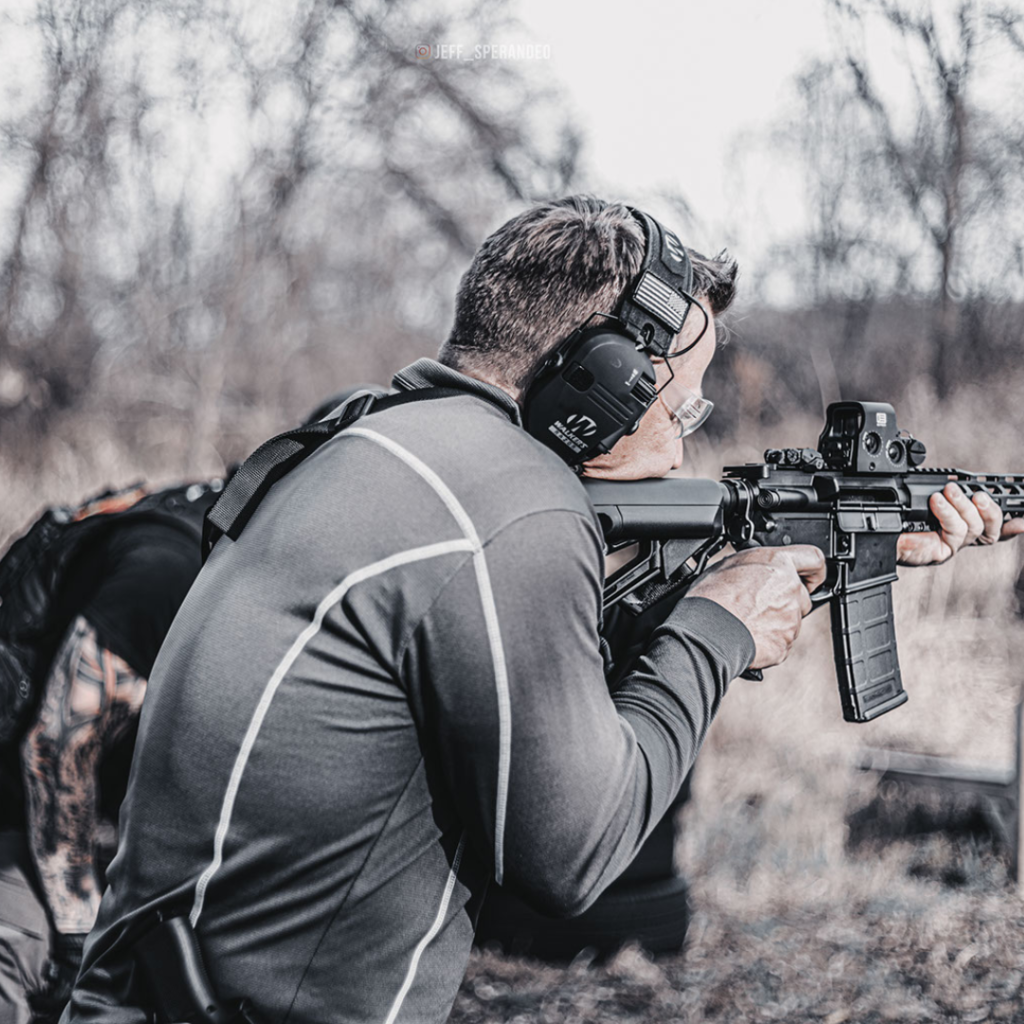 Beginner Carbine Course 1
Beginners welcome – no experience necessary for this class.
Carbine level 1 begins the foundational skills to familiarize yourself with a rifle and its actions. Carbine Course 1 is the first in Instructor Derek's series of semi-automatic rifle courses geared toward personal protection. Carbine Level 1 is a basic course that is appropriate for individuals that have no carbine experience as well as for those who have some carbine handling experience but are interested refining their skills and becoming more proficient with the AR-type platform.
This 6-hour course is available in a 1-Day Session at Instructor Derek's outdoor private range.
Participants will review gun safety and discuss equipment considerations, ammunition, and accessory setup for AR-15 rifles. From there, students receive an in-depth lesson on the fundamentals of rifle marksmanship, which includes an instructor demonstration followed by student dry-fire practice.
For the remainder of the training, participants head to the range for a variety of tactical shooting drills designed to improve their rifle marksmanship and to help develop a warrior mindset. These drills will also develop the confidence needed to successfully use a rifle for self-defense.
At the end of the course, participants will complete a validation shoot to measure their ability to apply fundamentals of marksmanship. The validation shoot also serves to identify areas of strength as well as areas that the shooter needs to improve on before progressing to additional levels of training.
All Instructor Derek courses are built on the core concept of reality-based training using high stress scenarios and other stress inoculating methods to achieve performance as close to fight or flight body response as possible.
EQUIPMENT REQUIREMENTS
Eye and ear protection
Carbine (AR-15, M-4, or AK) with sling
Minimum of 2 magazines with pouches
150 rounds of quality ammunition
Weather-appropriate clothing
ELIGIBILITY REQUIREMENTS
Students must be at least 18 years old, unless accompanied by a parent or guardian. The student or parent/legal guardian signing the waiver must have a valid government issued I.D.
CANCELLATION POLICY
Students who cancel or reschedule a minimum of 72 hours prior to the start of a class will receive a full refund. No refunds within 72 hours of course commencement.
Interested in registering? Please check our eventbrite (here) to see if there is a class scheduled or complete the inquiry form on the firearms course page.